GOT A BLOG?
THEN YOU BELONG HERE
Do you want to get more traffic to your website? I can help you. I create a premium type of content: EXPERT ROUNDUPS. You will have the opportunity to connect with other bloggers, you will leverage their influence and get them to send readers to your blog.
GET IN TOUCH!
INCREASE YOUR TRAFFIC!
Do you want to get more visitors to your site? Getting traffic organically from the search engines takes time. The fastest way of increasing your traffic is through social media. Through an expert roundup you will get a bunch of influencers that have large social media following to promote your content for free.
CONNECT WITH INFLUENCERS
Do you want to be featured in podcasts, and guest posts on authority sites? Do you want to find affiliate bloggers that will promote your products? Through an expert roundup, you have the opportunity to connect with successful bloggers from your niche and build relationships that can lead to profitable partnerships.
IMPROVE YOUR RATINGS
Backlinks are the #1 ranking factor of Google. Getting bloggers that don't know you to link to your content is very difficult nowadays. In the case of a roundup, it's much easier to get backlinks because bloggers usually link to posts where they are featured.
Client Testimonials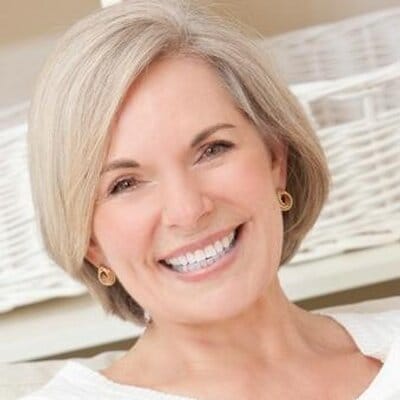 I hired Minuca after doing 5 or 6 roundup posts myself. They take a LOT of effort and I thought I would try having someone else take over the task. Minuca was great to work with! Quick, professional and she got some BIG names for my roundup post. The best part - my traffic went up 300% for the week each roundup was published! I was very pleased with the entire thing and have hired her again to do more roundups for me!
Sue Anne Dunlevie
SuccessfulBlogging.com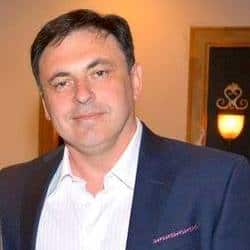 Minuca is a true professional and goes the extra mile to produce high-quality work that meets every detail of the job spec. I really liked her approach to creating a first experts roundup article and asked her to work on another one. I highly recommend Minuca, she does a super job!
Mark Verkhovski
President of American Webmasters Association
I have had the pleasure of working with Minuca more than once, and I plan to work with her again. Why? Because she is on the top. She will go through water and fire to make you a fantastic expert round up, and she follows up, so she is doing the complete process for you from start to end. Over the years since I opened up my clinic back in 2006, I have worked with a lot of online people. Minuca is a very professional online marketer and one of the few that actually keeps what she promise. She has lots of experience, and if she hits a wall, well she finds out how to pass it. I can highly recommend working with Minuca, she is doing a great job.
Maj Wismann
Clinical sexologist – Majwismann.com
Minuca is a hardworking and honest girl. She can follow instructions and respect deadlines. She's both a very good solo and team player and if you decide to work with her you won't be disappointed. I recommend Minuca if you're looking for a specialist who can put together a great expert roundup for your blog.
Nikolay Stoyanov
Niksto.com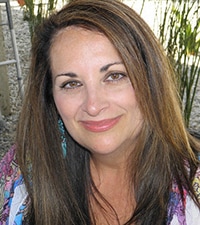 Minuca is a dream to work with! She takes a round-up post idea from conceptualization through launch in a highly professional manner in record time. She does all the work for you so that you can sit back and reap the rewards. I highly recommend her for your next round-up.
Carole Founder
TootSweet4Two.com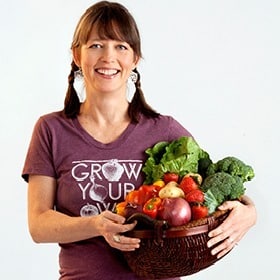 Minuca was totally on top of everything throughout the whole process of working on my roundup post. I didn't have to question whether she was following through on her tasks, she was very organized and always on time delivering. She did an awesome job, I would highly recommend her!
Megan Cain
Owner CreativeVegetableGardener.com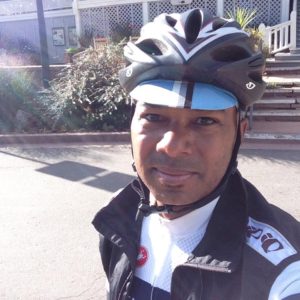 Minuca's Round Up Post made a significant difference in my online business. Minuca's gift is that she is able to take one idea and transform it into traffic and conversion on my website. The attention to detail she put's into her round up posts translates into a professional and impactful statement on my website. Her work spoke to my audience. And working with Minuca could not have been easier. She was always responsive and attentive to my needs and created a valuable product that fit the needs of my business. Thanks Minuca. I look forward to working with you again.
Gerald Rhodes
Founder GeraldRhodes.com
We approached Minuca with the daunting task of creating an expert round up with 200 influencers, but she delivered, on time, under budget, and with 20 more influencers than we asked for!
Dave Schneider
Co-Founder NinjaOutreach.com
Minuca recently created a roundup post for our blog on MattressInsider.com. While the task seemed easy at first, it proved difficult getting the bloggers we were targeting to respond to our emails. Those that did were hesitant participating because round up posts were not common in our niche. When it became apparent that cold email was not the way to go, Minuca went outside the box to get the job done. In the end, she secured the agreed upon quantity of contributors and one of them even turned into an affiliate for our e-commerce site! If you're looking for someone who is experienced at doing roundup posts, who is affordable, and who goes above and beyond the call of duty, hire Minuca. You won't regret it.
Jonathan Prichard
CEO of MattressInsider.com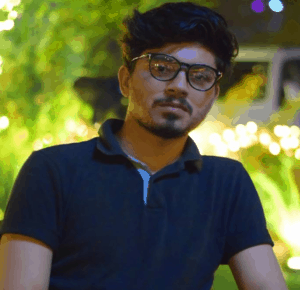 A friend Russell suggested me to hire Elena for a roundup post on my blog. Without wasting any time, I hired her for my first Roundup. She did an awesome job and work really hard. It was quick and professional. She is really Awesome and I will her soon for my next roundup! If you are the one who never experienced how Roundup works or you can't find someone professional and knows how stuff works, Minuca can be your best choice and you won't regret it for sure.
Luqman Khan
Founder of 10Beasts.com
There are more things that don't give you the results you hope for with social media than the ones that do. So I was hesitant when I hired Minuca to create a roundup for me. I am very pleased, however, to say the results were better than 70% of the initiatives I've tried. I will definitely work with Minuca again and again.
Melissa G Wilson
Co-founder of BillyDexter.com
Minuca is a roundup rock star! We got great results from the roundup Minuca did for our medical lawsuit platform. Not only did we get traffic and links, but we've built valuable relationships with lawyers and PR firms that are hard to reach with regular outreach.
Paul Jansen
Co-founder of DrugWatcher.org
Minuca did a great job with the expert roundup. She is good at communication and delivers the roundup posts as expected. If you really want an exposure for your business/website, try her services.
Nirav Dave
Owner of CapsicumMediaWorks.com
I have used Minuca Elena's services, and as a marketing agency that works with a diverse array of clients, I am extremely impressed. Minuca is really dedicated to delivering and promoting an awesome product. She takes great care in getting experts to chime in, organizing responses, and developing the content on your blog for you. Everything comes in her packages, which makes my life much less complicated. I highly recommend her expert roundup services! Her English is excellent, and her understanding of English grammar is top notch. She's also a very nice and encouraging person, and I enjoy working with her.
Andrew Lowen
Owner of NextLevelWeb.com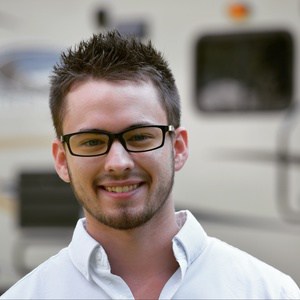 I was first introduced to Minuca by participating in one of her round ups. She is always on top of her projects and delivers a killer product. I would recommend her for doing expert roundups as her work is exceptional.
I came in contact with Minuca via a Facebook group where I saw that she is really respected. We had a quick talk and when I saw the examples of roundups she already did before, I immediately knew she was the girl for the job. She is very transparent and always updates you on what she is doing if she has any problems and so on. In the end, she managed to get a lot more answers than we agreed on, which proves that she is a hard worker and always tries to push her limits! If you understand the value of a roundup post, don't hesitate and go with Minuca!
Minuca does high-quality roundups that give you another angle for attracting high-quality links and traffic to your brand's website.
Matt Diggity
Founder of DiggityMarketing.com
We've just completed our third Expert Round Up with Minuca. She's one of the best in the business for this very specialist area of content creation and SEO. We've seen some great results in our business from the work Minuca done for us. And she's been a pleasure to work with – fast communication and always professional. I would recommend her to anyone looking to grow their business through expert round up content creation. James Hepple – Staunton & Henry
James Hepple
Owner of Staunton & Henry
Minuca was easy to work with and did all the locating and outreaching to experts. She also followed up with them multiple times afterwards to encourage them to share the finished post with their social media followings, and to link to it if possible, which was great.
Plus she delivered more experts than we had agreed on, so you get good value with her services. Give her a try if you want to create an expert round up post for your site
Daniel Singleton
Owner of BackOnSite.com
Hiring Minuca to do some roundup blog posts for Leadspring was an excellent business decision. We were able to get a good chunk of traffic to the roundup post which is great for the site and on top of that, we landed a TON of relevant high-quality backlinks that helped boost our rankings.
Jay Yap
Head of SEO, LeadSpring.org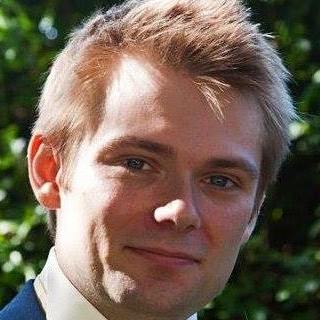 I loved working with Minuca, we put together a really useful round up post that got some great coverage on the web and social. I was really pleased with the outcome.
Matt Beech
Owner MattBeech.com