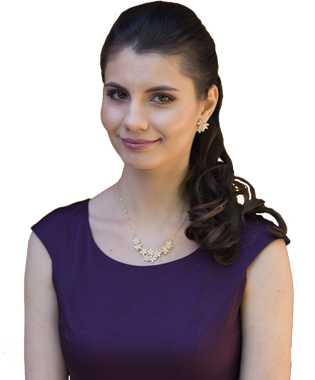 You have a blog and you are struggling to earn more money from it. You learnt many things since you started working online. You've read lots of articles, eBooks, listened to podcasts, enrolled into courses and still, you want better results.
Now you have a more in-depth understanding of the bigger picture but you purposes are pretty much the same as in the beginning: you want to increase your blog's traffic to get more people on your email list and skyrocket your sales. No matter how profitable your site is already, you want more. You've come to the right place.
On this blog, you will find the best strategies to grow your online business through blogging. This means we will dive on the following topics:
BLOGGING – how to identify the best niche and what type of content to write to make your readers fall in love with you
INFLUENCER MARKETING – how to reach out, build relationships and leverage the power of influencers
SOCIAL MEDIA PROMOTION – how to strategically promote your brand to draw your targeted audience
SEO – how to optimise your blog posts to rank higher on the search engines
MONETISATION – how you can improve your marketing skills to generate more revenue online.
How can you achieve all this? As everything in life, there are two ways of hitting your goals:1. The long way – follow this blog closely, learn and apply all the tips that we share here and you will soon start seeing results.
2. The fast way – hire me to create an or a series of expert roundups for your site. You will see an immediately huge growth in your website's traffic, you will connect with the top influencers from your niche and you will get more subscribers and leads for your business.
I create expert roundups that provide quality content, bring huge traffic and get backlinks. I, also, help bloggers to connect with influencers.
Why me?
I was featured as a blogging expert on over 50 different sites, including Huffington Post, Successful Blogging, and American Webmasters Association. You can check the full list blogs where I have been featured here.
If you want to find out more about me, it means you really like me. 
You can connect with me on Pinterest, Twitter and Facebook. If you need blogging tips the best way of getting a reply fast is to leave your questions in a blog comment. For business inquiry, interviews and expert roundups invitations send me an email at minuca.elena@gmail.com.
Thank you for visiting my about page.
Minuca