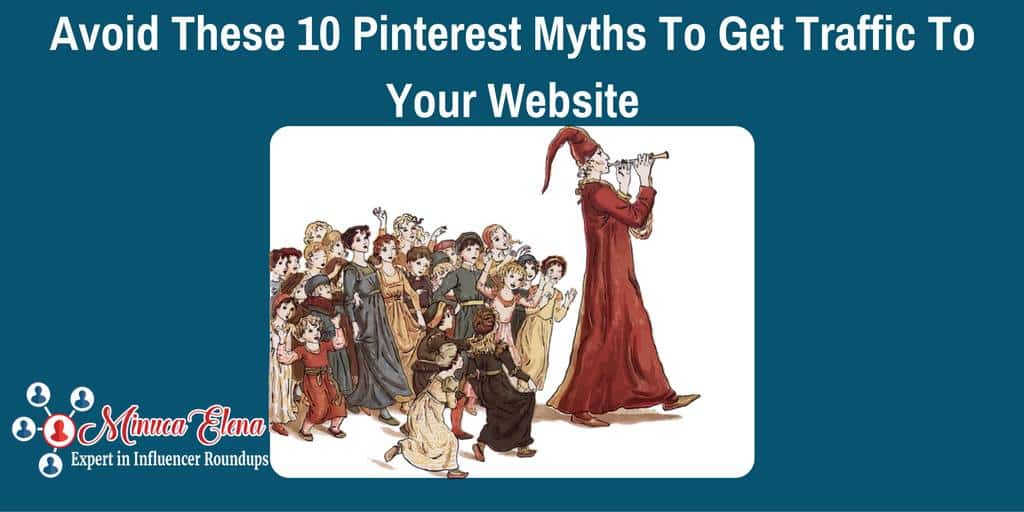 Pinterest myths are outdated or wrong ideas about how Pinterest works, that you believe are true. Unfortunately, these myths stop you from using Pinterest to its full potential to get traffic to your website.
Pinterest myth #1. Pinterest is a social network. Think about the last time when you've been social on Pinterest. There is barely any interaction. If you want to chat with your friends, you go on Facebook. If you want to check up on them and see what they are doing, you go on Instagram or Twitter.
Although there is an option to send messages on Pinterest, most pinners don't use it. The reality is that Pinterest is a search engine. Here, people search for things they are interested in, using keywords, just like they do on Google.
Also, Pinterest is a place where you can bookmark content that interests you, but you don't have time to read it now.
Pinterest myth #2. You can't get traffic to your website from Pinterest if don't blog ladies' stuff. Although niches like cooking, fashion, DYI projects are very popular among pinners, you can find any niche virtually represented on Pinterest. Surprising examples of niches that you wouldn't imagine that are popular on Pinterest:
Men can go on Pinterest and find out new styles to arrange their beard. Students and teachers can find info about mathematics on Pinterest. You can find anything you want and need.
Pinterest myth #3. You can pin a post if it has any type image in it.
You can pin any image. However, in your posts, you should always include a vertical image that has the right size for Pinterest. The official guide from Pinterest recommends using pictures that have the aspect ratios between 2:3 and 1:3.5. To get traffic to your website, it's essential to brand your images to improve your Pinterest marketing results.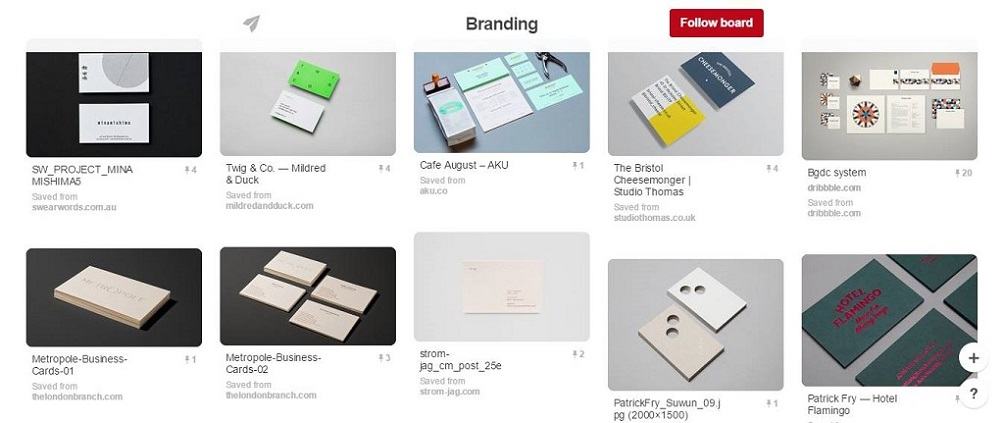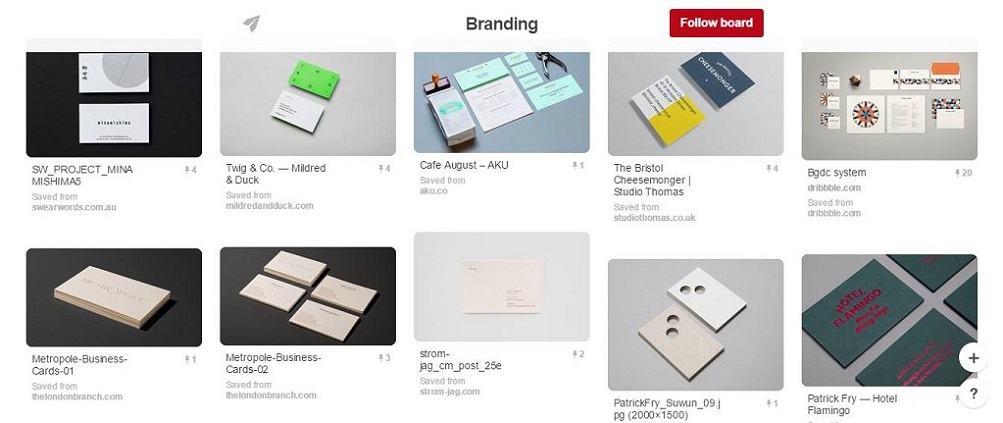 This an example of one of the worse branding board I have ever seen. None of the pins have images of the right size for Pinterest, they are not branded (don't have the title and the site's URL in the picture), the pins don't have any descriptions, the titles below the images are nonsense like "strom-jag_cm_post_25e".
What is that suppose to mean? I have no idea where that image links to but I don't want to find out. 😀
Pinterest myth #4. You have to use hashtags. Hashtags are very popular on social media channels like Instagram and Twitter, but on Pinterest, people do not use hashtags. Also, as I mentioned before, you should search for content using keywords, not hashtags.
Pinterest myth #5. Your Pin's description should contain only keywords. To make sure your targeted audience will find your pins is crucial to add keywords in your pin's description, but you shouldn't include ONLY keywords.
You need to write a few lines that make the Pinterest users understand the subject of you post and triggers their curiosity to click on it. Remember to include a call to action, something like "Click to read the full post" or "Click to receive your free checklist."
Pinterest myth #6. You don't need to have the headline on the pin's image if you enable rich pins. A person sees your pin among many other pins, some are from the same category, others are on topics completely unrelated to your niche. To make sure that your pins stand out you need to write the title of the post on the image itself. This way, someone that sees your pin will know imediately what it is about, even before they click on it.
Pinterest myth #7. You don't need to add your site's URL in the image if you have verified your website.
You should always add your site's name on the image. It will help you make your brand more famous. If someone is searching for your niche on Pinterest and come across a few of your pins and recognize your brand, then they will be more inclined to follow you.
Pinterest Myth #8. You should never delete a pin. You should remove pins that have a poor performance. Pinterest pushes your pins higher in its search results if it sees you pin quality posts.
The smart feed algorithm calculates the quality of a pin by the number of repins and likes you get. If you the pins that have no repins, you will fresh up your pins and improve your numbers.
Pinterest myth #9. You should show your personality on Pinterest and pin everything you like. If your goal is to get traffic to your website and build your audience then you should pin only posts that are related to your business.
You should not pin posts that don't have anything to do with your brand because you will only confuse your followers. It should be clear what type of content you promote. If you want to save the stuff about your hobbies, you should make a new board and keep it secret.
Pinterest Myth #10. You can get traffic to your website from Pinterest only if you have visual content. There are a lot of ways to promote content based on text, like infographics, on Pinterest. So even if you can not pin images with your products (like clothes or furniture) you can still build an audience on Pinterest, in any niche.
Conclusion
Pinterest is a great place where you should be more active if you want to get traffic to your website and increase sales and your email list. Make sure you don't rely on these Pinterest myths because that will hurt your growth. The bottom line is that if you are not on Pinterest, your competitors will be.
If you enjoyed this post and you feel you learnt something new, then share it with your friends and pin it. Remember to download your free cheat sheet and you will get twenty strategies to grow your traffic exponentially.
If you need any help regarding Pinterest or blogging then post your questions below and I will be sure to reply.